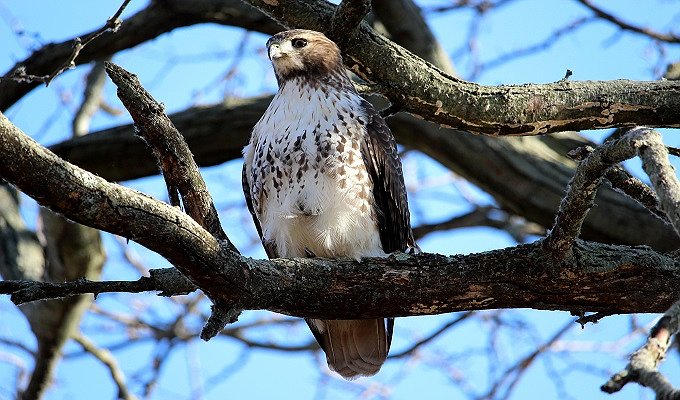 John Heinz National Wildlife Refuge
The Visitor Center is closed, but most trails are open with some rolling closures for maintenance.
The 1200 acre John Heinz National Wildlife Refuge provides a sanctuary for many species of migratory birds, mammals, amphibians and reptiles, and is home to 80% of PA's remaining coastal wetlands. It's location, next door to I-95 and PHL Airport, makes this the most urban refuge in the national refuge system. Don't let this distinction fool you. There are amazing natural views across water, great forests, meadows to walk through, and walkways that will let you go out into the middle of the wetland without getting your feet muddy. There's an amazing amount of wildlife here, and on a recent visit we saw a red tailed hawk, great blue heron and a red bellied woodpecker. You can check eBird to find more recently spotted species.
Trails: 10+ mi, paved and crushed stone surfaces
While you're visiting look out for a series of artful benches around the Refuge, part of the Lenapehocking Watershed Art Project.
Want more? Read a few tips and tricks from Philly Day Hiker's trip to John Heinz.