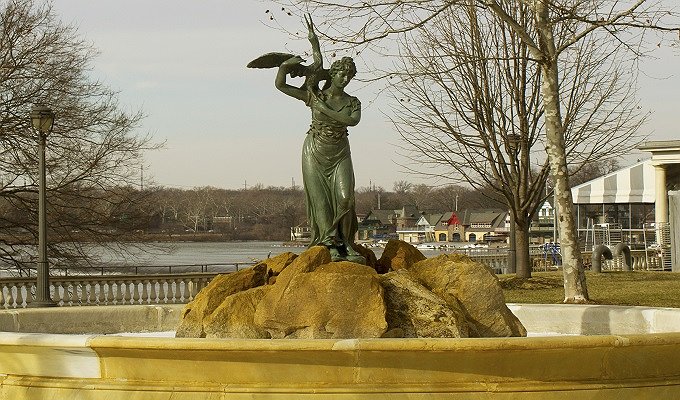 Fairmount Water Works Interpretive Center
The Interpretive Center was damaged by Hurricane Ida and is currently being rennovated. Follow us on social media for updates.
The Fairmount Water Works Interpretive Center is housed on the grounds of the original pumping station that brought water to the entire city of Philadelphia in the early 19th century. It was one of the first urban water systems, and today the center focuses on educating visitors on the value of watersheds like the Schuylkill River. The building is located along a picturesque stretch of the Schuylkill River at the base of the Art Museum. Visitors can enjoy scenic river views outside, then head inside for a glimpse at what the old Water Works was like. Be sure to check out the freshwater mussel hatchery, and learn about their program to revive this once plentiful mollusk in the Schuylkill River.