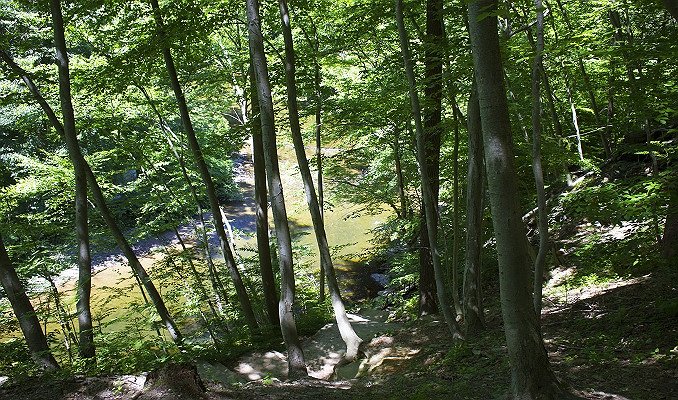 Forbidden Drive-Northern Trailhead
Forbidden Drive was recently named the 2018 Trail of the Year by DCNR and is one of Philadelphia's best trails. The flat gravel pathway is closed to motor vehicles in most areas, and follows the Wissahickon Creek to its confluence with the Schuylkill River. You will find many trails leading up the steep cliffs and several bridges over the creek. SEPTA buses and Regional Rail can get you to every access point and be sure to bring your bike along too!
Frobidden Drive: 5.35 mi, gravel surface
Want more? Read a few tips and tricks from Philly Day Hiker's trip to Wissahickon Valley Park.