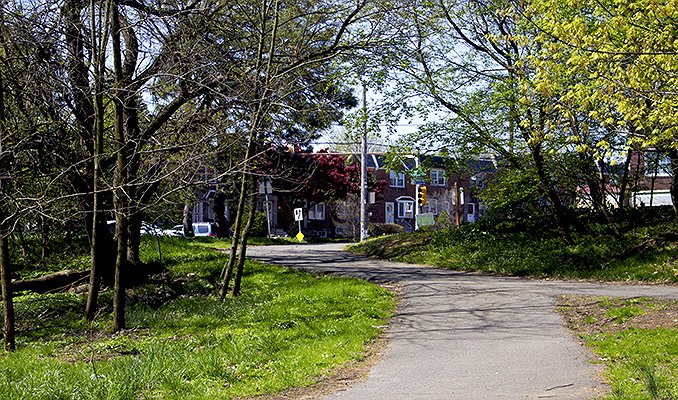 Tacony Creek-Tabor Gateway
Access the Tacony Creek Trail here at Olney Avenue and East Tabor Road. Head north along the creek to Montgomery County or south to the Juniata neighborhood in North Philadelphia.
Look out for the Intertwined vine sculptures along the trail north of this gateway. These installations are part of the Lenapehocking Watershed Art Project.