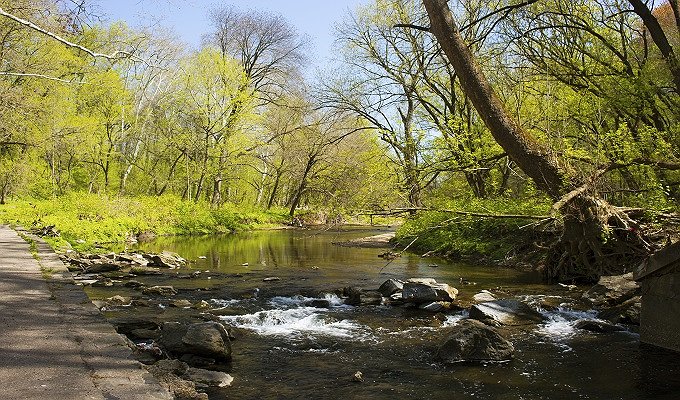 At the Tookany/Tacony-Frankford Watershed Partnership (TTF), we connect people to their creeks! Our mission is to improve the health and vitality of our 30 square mile urban watershed — which includes neighborhoods in North, Northeast, and Northwest Philadelphia and Abington, Cheltenham, Jenkintown, Rockledge, and Springfield in Montgomery County — by engaging our communities in education, stewardship, restoration, and advocacy. Neighbors across our watershed can work with us to learn about clean water and to make a difference in our backyards, parks, and communities! Discover Tacony Creek Park through one of our programs and become a TCP Keeper! Mark storm drains or lead a clean-up at the stream near you.
Tacony Creek Park is a great place for birding, check out TTF's birding guide in English & Spanish, and see what species have recently been spotted in the park on eBird.
Trail: 3.2 mi, paved surface
This is a NaturePHL site. NaturePHL is a collaborative effort helping Philadelphia children and families achieve better health through activity in local parks, trails, and green spaces.