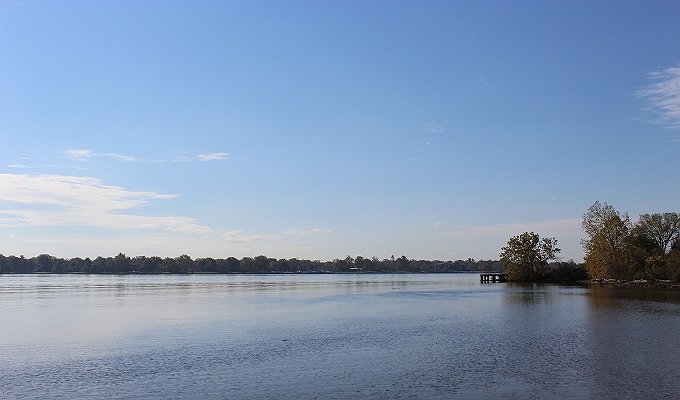 Pennypack on the Delaware
Pennypack on the Delaware is a gorgeous 65 acre park hidden behind the Curran-Fromhold prison along the river in the Holmesburg neighborhood of Northeast Philadelphia. The park is accessible by SEPTA Routes 84 and 70, and is near the Holmesburg Regional Rail Station. It's located where the Pennypack creek meets the Delaware River, and is part of the Northern Delaware Riverfront Greenway. Cyclists and hikers can enjoy paved and natural trails that wind through grassy recreational areas, and meadows that lead up to a forested section at the point where the creek and river converge. There's tons of wildlife here, so keep your eyes peeled for insects, beavers and many species of birds including bald eagles.
Pennypack Creek Trail: 9.5 mi, paved surface inside Philadelphia and crushed gravel in Montgomery County.
Baxter Trail: 1.8 mi, paved surface. Partially closed.
Enter at State Road and Pennypack Path.
Want more? Read a few tips and tricks from Philly Day Hiker's trip to Pennypack Park.
This is a NaturePHL site. NaturePHL is a collaborative effort helping Philadelphia children and families achieve better health through activity in local parks, trails, and green spaces.